Ain't that the truth. . .

Philippe Wynne was born in Detroit, Michigan. Although he began as a gospel singer, he was soon drawn to R&B. Wynne was originally a solo act, but it was as lead singer of The Spinners where he gained most of his fame. Unfortunatey, Wynne passed away in 1984 at the age of 43 from a heart attack.



Lol, don't he look like he could be Shawty Lo pop?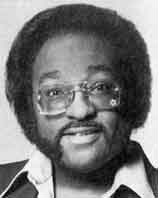 Philippe Wynne - Think Of Yourself As Children




Rhymefest feat. Mario - All Girls Cheat